Mexican Treats for Weddings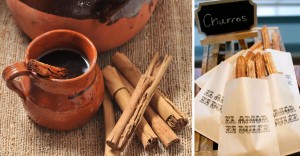 For any Destination Wedding in the Riviera Maya, this is definitely a midnight snack crowd pleaser .
Café de la Olla- traditional Mexican Café, spiced with raw sugar, cinnamon and cloves. Served with Chocolate and Churros. You guests will ooh and ahh! For this and more fabulous late night wedding snack ideas stay turned or contact us regarding your upcoming event in Mexico!
Likes